Bronzeville, home to Soul Train, Johnson Publishing (Ebony/Jet) Soft Sheen Products and Baldwin Richardson Foods, is widely recognized as the epicenter of African American entrepreneurialism.  Overton School Business & Technology Incubator's adjacency to the Bronzeville neighborhood and its strategic location between University of Chicago and Illinois Institute of Technology, makes it an integral part of the transformational changes that have recently occurred in the Washington Park neighborhood that includes several museums, pro and amateur sports facilities.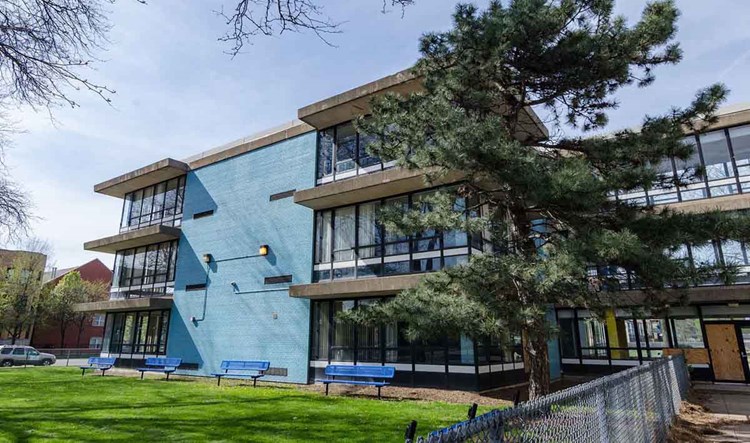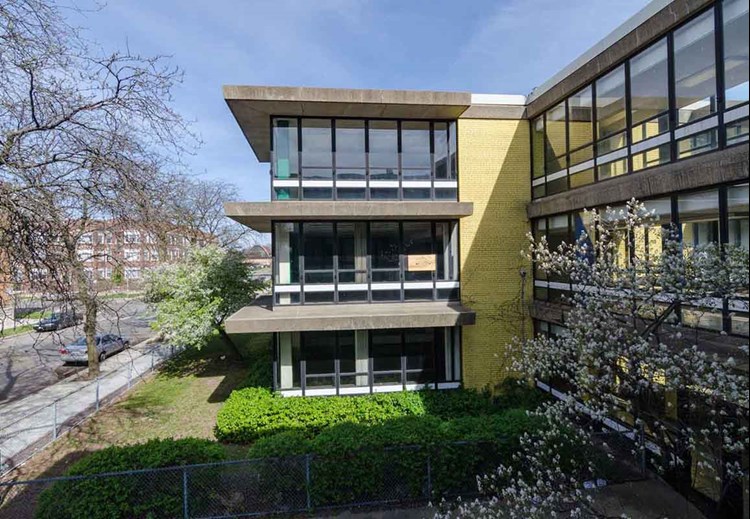 The Perkins & Wills designed 68,000 SF, 1961 mid-century modern building will be transformed into co-working and private office space to support start-up, local, and minority firms on Chicago's Southside.
The facility will include amenities such as fitness, cafe, shared conference and administrative functions, and secure parking and bicycle storage at below market rents.  The Overton School property also includes a gymnasium that will be restored and open to the community when it is not being rented.
Although the areas immediately adjacent to UChicago and Illinois Tech have seen significant and sustained commercial and residential development the last 5 years, the area "in between" continues to lag due to disinvestment, school closings, and demolition of the Robert Taylor public housing development.  According to the 2010 census, the Washington Park neighborhood is 97% African American.  Many of the local businesses that got their start and were integral in the gentrification of those neighborhoods can no longer afford to stay there.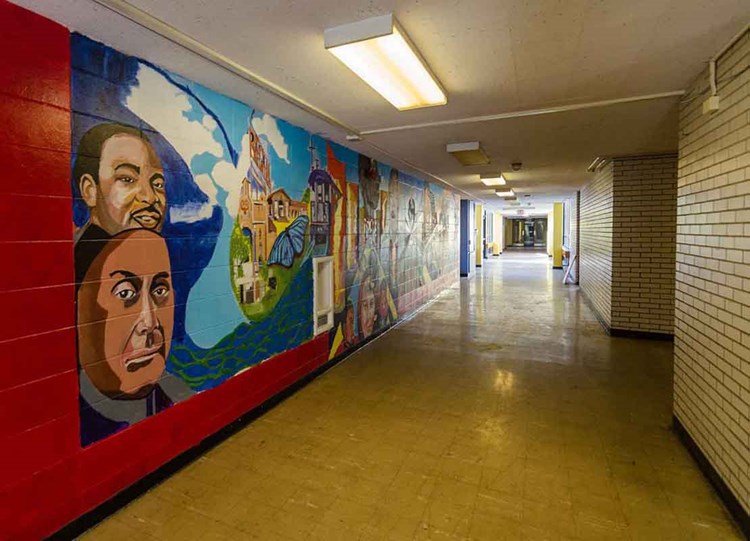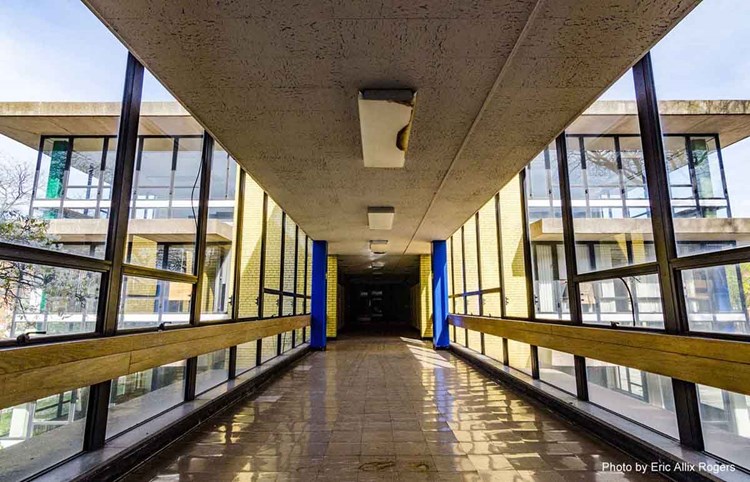 Overton Incubator provides flexible, office space nearly 50% below market rents in the CBD.  UChicago will operate the small business incubator providing a training center for small business start-ups and entrepreneurs in operations, human resources, marketing, finance, and social media.  They will also assist with tenant selection and planning.  The City of Chicago, and the universities, have publicly expressed their support for the project.  Local, minority businesses such as ROQ Industries, a clothing designer and manufacturer, Brown & Son Landscaping, ACAD Tow Truck Company, DC Tax Group, Treagan Technology Consulting, CAPE Arts Education, TND Construction Company, Ware Realty, Configuration Chicago, and Eating to Live, a healthy food manufacturer, have already signed Letters of Intent. 
These businesses will provide access to high quality jobs at all skill levels within the neighborhood. 
The project will create approximately 230 permanent jobs and generate approximately $920,000 in new income taxes annually.
Located in a deeply distressed census tract where the poverty rate is 33.2%, the project is seeking $10 million in Federal New Market Tax Credits that would provide $3.2 million in equity for the redevelopment. Listed on the National Register of Historic Places, the project is eligible for Federal Historic Tax Credits providing $1.8 million in additional equity.  The project was award $2.5 million in Illinois Historic Preservation Tax Credits.   Construction will begin in Fall of 2022 and be completed in Fall of 2023.  The project team has set construction hiring goals of 50% MBE and 12% WBE contracting and workforce participation as well as 50% local hiring and material goals. 
Overton was purchased by Washington Park Development Group (WPDG) in 2016.  WPDG is a 100% black development company and the largest landowner in Washington Park including 300 residential units. WPDG has partnered with MCM Company, Inc., a 100% female‐owned development firm nationally recognized for its expertise in historic tax credit redevelopment. Overton, a transit-oriented development, is enthusiastically supported by Mayor Lori Lightfoot, Alderman Pat Dowell (3rd Ward), the Chicago Department of Planning and Development, and the Chicago Landmarks Commission. for its potential to serve as a catalyst for redevelopment of the Bronzeville and Washington Park neighborhoods.

PROJECT INFORMATION
Construction to begin in fall 2022 and complete fall 2023
Construction Schedule
View more real estate development projects
Click the button below to return to the real estate development page.