The scope of work included budget and schedule management, equipment selection, purchasing and logistics management as well as all transition planning, operational readiness, and activation of the new facility.
UH Ahuja Medical Center opened its doors to its first patients in February 2011.  The 144-bed facility was the first new hospital to open in Cuyahoga in 30 years and was designed for planned expansion to a 600-bed facility to meet the future needs of the community.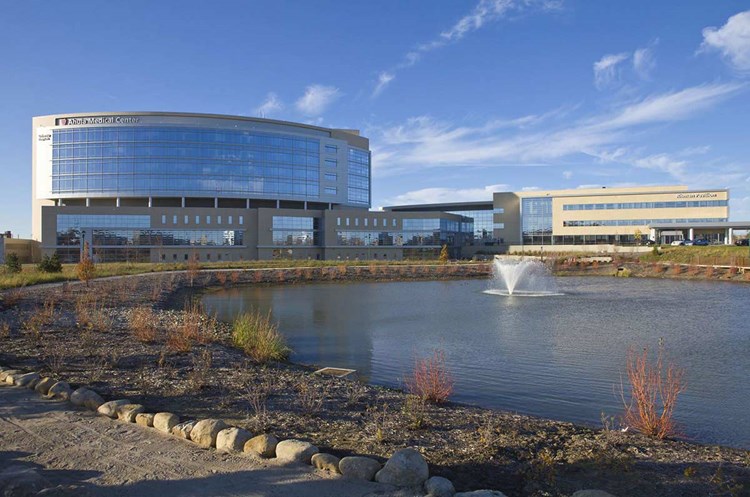 A LEED certified facility, Ahuja Medical Center is a full-service acute care hospital that includes comprehensive inpatient and outpatient services including imaging, orthopedics, neurology, cardiology, imaging, orthopedics, neurology, cardiology, pediatrics, emergency medicine, surgical services, physical and occupational therapy, lab, and pharmacy.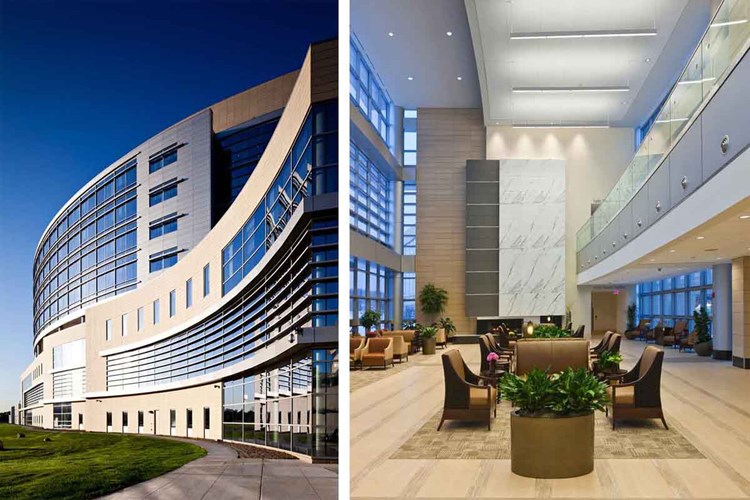 The patient experience was a principal component of the project planning and design, therefore the facility also includes all private patient rooms with areas designated for family use and dining options that are both convenient (room service for the patient and their family) but healthy and delicious as well.
The building design incorporates tranquil colors and amenities such as a fireplace, curated artwork and large lobby area that creates a hotel-like atmosphere.  The surrounding property is park-like with a healing garden, walking paths and sustainable landscaping and hardscape features.
The project was completed in 2010 as part of University Hospitals' Vision 2010 network wide strategic initiative.

PROJECT INFORMATION
$297,000,000
Total Project Cost
Completed in 2011
Construction Schedule
View more program management projects
Click the button below to return to the program management page.