Nottingham Spirk, an internationally recognized industrial design firm, acquired the Christ Scientist Church overlooking Cleveland's famed Little Italy neighborhood in 2003 and transformed it into their headquarters, design studio, and laboratory spaces in 2005. What sets the Nottingham Spirk Innovation Center apart is its ability to simultaneously function as a high-tech business while embracing its historic character. Originally designed by Walker & Weeks as the prototype for Severance Hall, the building became the inspiration for the new company headquarters.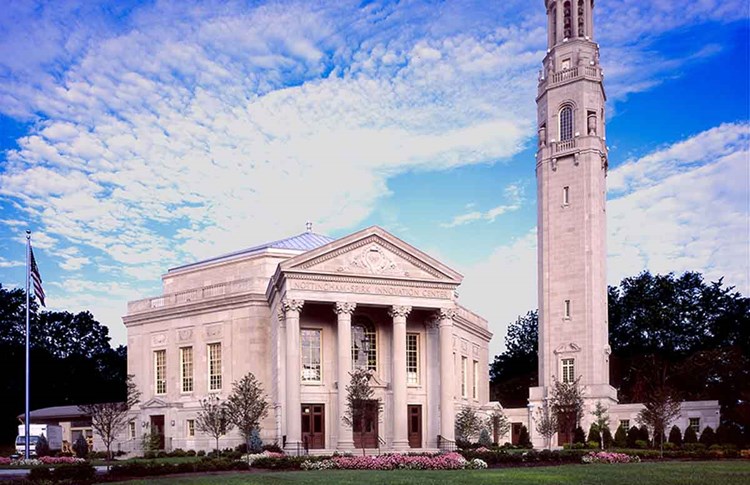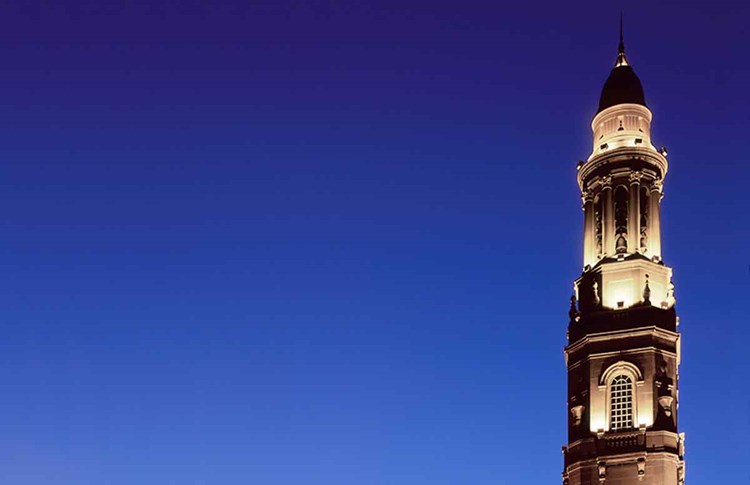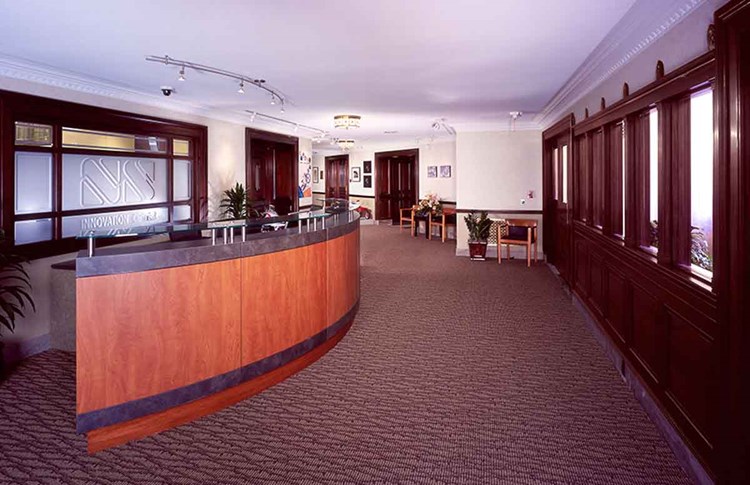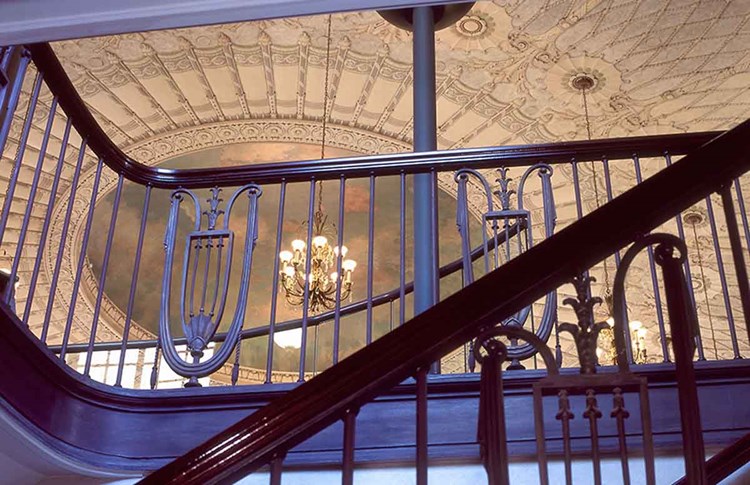 The design challenge was to successfully change the function of the building from public worship space and classrooms to a high-tech research and design facility respecting the historical character and architectural features of the building.
This was accomplished in a sensitive rehabilitation, including a 10,000sf addition that retained the operating organ and virtually all the visible historic fabric.  A thousand miles of electronic cable were installed behind the original finish surfaces to retain the clean, uncluttered look of the historic structure.
The $14.3 million project included $1.8 million in federal historic tax credit equity, $500,000 in new market tax credit equity and $7.5 million in conservation easement equity.  The project also received a $100,000 City of Cleveland grant, $1 million State Forgivable Loan, $1 million County Forgivable Loan, and a $350,000 City of Cleveland Forgivable Loan because the project met certain job creation thresholds. A $2 million bank loan made up the balance of the project financing.
As Development Consultant and Construction Manager, MCM managed the development process including the following specific requirements and tasks: creation of development schedule for tax credit and financing submission planning, ownership restructuring; financing proforma, management of required entitlements and government approvals, oversite of design and construction to ensure that it meets tax credit and financing requirements, preservation consulting, solicitation, negotiation,  and securing senior financing and tax credit bridge financing, solicitation, negotiation and commitment for tax credit equity investment, and project close-out. In addition to the development work, MCM also managed the construction.

PROJECT INFORMATION
Development Consultant
Role
$14,000,000
Total Project Cost
Project Schedule
18-month construction schedule
View more development consulting projects
Click the button below to return to the development consulting projects page.